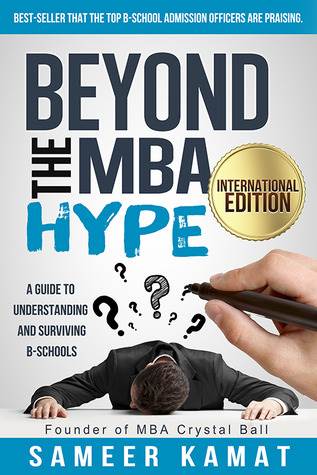 Both deliver a Master's in Business Administration at the end of their respective full terms. The difference lies in the way you get there – an express vs a regular train. First one with no stops until you reach your destination while the later affords you a pleasant view of the countryside, as you eventually make it to where you want to be.
Most universities, in the US, have simply not embraced the idea of a fast paced quickie MBA. About 50% of the world's most popular business schools are American. A one year MBA lies in the domain of UK, Europe (INSEAD, IMD) and some Asian institutes, like the ISB and IIM. While there are a few universities that are dabbling in the one year program, their count doesn't leave far beyond the single digit (Read One Year MBA in the US).

One year MBA vs Two year MBA
Offered by some of the world's most renowned business schools, both the one year and the two year MBAs are equally well respected in the employment sector. Logic then begs the question Why?
Why are there two kinds of MBA, or rather, what are the differences between them?And what makes one better than the other? Or is it simply a matter of choice?

Differences between a one year MBA and a two year MBA – Which one is better?
Apart from the namesake difference – the duration of each – there are certain significant characteristics that distinguish each kind. One year MBA programs are known to be fairly intense, with the training densely packed in a 12 month package, while a two year program lets the students explore MBA as well as an existence beyond it.
If you are absolutely unwilling to let your life come to a halt, in pursuit of an MBA, the one year deal is not for you. And if you are undecided, your take away from either will depend on your personal, and professional situation. Here are some of the other marked differences, some a little more nuanced than the others. So, keep in mind that these aren't cast in stone.

The candidate profile
Mind your own business takes on a whole new meaning in MBA. Every candidate comes with their own demands off the degree. What suits one may simply not work out for the other, though the end goal may still be the same – career growth and salary spurt! There are, however, a few factors that largely determine the nature of candidates who can apply to a two year vs a one year MBA.

Two Year MBA
One Year MBA
Academic Background

Candidates can be from any background. Student applications can range from arts & media to hard core technical. In fact, some of the elite MBA schools, in the US, are all over the map when it comes to class profiles (Read Is work experience necessary for MBA?)

Since the program is structured to be intense, there is very little time to bring students, without a strong quantitative background, up to speed with the rest of their peers. It is imperative for applicants to be able to handle the intense coursework. A strong mathematical, or economics, background is essential.
Work Experience
The average work experience, for a two year MBA, is in the neighborhood of 4-5 years. The intent, of this experience, is to enrich the peer to peer learning environment.

The two year program is also open, in principle, to candidates without any work experience (Read Top MBA Programs without work experience)

For an accelerated MBA, there is a rather large emphasis on being a pre MBA professional. The nature of the coursework is such that there is very little time to select electives and compensate for the lack of, or little of, work experience. Freshers are almost never welcome in the 1 year MBA.
Career Goals
Two year applicants can take their time to decide what they want to achieve from their MBA degree. The two year duration affords them the chance to explore various electives.
One year applicants are pretty single minded about their end goal. Most one year candidates are already decided on their specialization, joining the program to improve their career profile, not so much to change its track.
The Logistics
Besides the time it takes to complete either of the full time MBA degrees, there are other aspects that demarcate an applicant's preferences.

Two Year MBA
One Year MBA
Cost of the degree
In the interest of comparing apples to apples, here is the difference in the 2017-18 estimated expenses in completing a two year full time MBA at Northwestern's Kellogg School of Management.

It is about $100,217/year, making your pocket well over two hundred thousand dollars lighter at the end of the full term. (Source)

Kellogg's one year MBA program, on the other hand, is a total of $133,720 for 2017-18. Nearly $70,000 cheaper. Though an estimate of accommodation, food and travel are included, in these, the actual cost savings maybe far more than the conservative numbers used to calculate this difference.
Career Break
Quite apparently, a two year MBA program may require a clean break from your career, to rejoin the academic pursuit. Most candidates either join a two year MBA to enhance their career profile or make a complete career change.
The one year program is more like a hiatus to ones' career, rather than a full on break. A lot of companies often even sponsor their employees for the degree. And quite a few candidates rejoin their company, at a better salary and designation, bringing in their acquired knowledge back to their familiar domain.
Internship and Job opportunities
There are a few, often subtle, differences in the employment opportunities that the candidates, in each MBA track, can avail of.

Two Year MBA
One Year MBA
Internship
Summer internships are a part of any full two year MBA program. They are a great opportunity for students to rub shoulders with current professionals, networking with them and opening up doors for future employment options.
One year MBA programs are too short to include any time for internships. The lack of which takes away golden networking avenues.
Placement and Job Opportunities
Nearly all two year MBA applicants get a chance to avail the university placement facility. Also job options, in the US, are conveniently available to students graduating from American universities, which happen to be predominantly 2 year programs.
Candidates looking to work in the US are usually faced with the additional hurdle of arranging a sponsored work permit from outside the country – from Asia or Europe. They also lose out on possible campus placement with US employers.
Admission Options
While the two year MBA program has its share of well known schools, all over the world (Most Popular GMAT Business School Rankings), here are a list of some of the popular one year MBA schools.

Exhaustive, by no means, the list provides a peek at what admission options are available to applicants looking to get into the accelerated MBA track. Here's some additional information for your benefit.

In conclusion, the choice of either route is purely subjective, based on the needs of the individual candidates. The best way to go about it is to research your interests and weigh them with the options available in either of the MBA programs.
Good Luck. Hope to see you in a corner office in 1 or 2 years, whichever you decide!

Source:1,2