Best MBA MiM Abroad Consultants | India Delhi Bangalore Mumbai Pune USA
We've helped admissions consulting clients in India, USA, UK, Canada, Australia, Singapore, Germany, Hong Kong, China, UAE, South Africa, Japan, Spain, Nigeria, Cameroon and many other countries

W
hether you are applying to the top international MBA programs or the best Indian business schools, our MBA consultants have stellar credentials and in-depth knowledge of the entire MBA admissions process. They've managed not only to get into the top MBA colleges with the toughest selectivity rates but also graduate with flying colours.
They also have impressive accomplishments in the corporate world, having worked for many leading organisations (including McKinsey, IBM, PricewaterhouseCoopers, Citigroup). They've worked in multiple industries and donned many hats as well – ranging from strategy consulting to mergers & acquisitions. Incidentally, strategy consulting and Investment Banking are the most coveted post-MBA careers for many MBAs.
They've managed to use their MBA degrees to facilitate complete career transitions. In short, they've managed to accomplish what most prospective MBA candidates from India expect from a top-notch MBA program.
But the personal and professional successes of our MBA consultants aren't what makes them favourites among MBA aspirants. It's what they've been able to do for their clients that makes them special. Since inception, we've never used paid advertising to promote our services. Word-of-mouth publicity works best for us.
And it doesn't hurt to get the occasional pat on the back from highly credible and respected publications like Poets & Quants [Read their review of MBA Crystal Ball placing us in the same league as the other international admission consultants in the world].
Our team is very small, which allows us to run the venture like a boutique (less clients, highly focussed, personalised approach) as opposed to the big teams that work like a factory.
We follow a virtual operating model, the same process that the best MBA admissions consultants in USA follow. Whether you are based in Delhi NCR, Bangalore, Mumbai, Hyderabad, Pune, Kolkata or any other city in India or abroad, seek out the best MBA consultants globally. Compare the profiles of our top MBA consultants with those across the street and take a decision. When your future career is at stake, who do you want to partner with?
If you're unfamiliar with what the top MBA admissions consultants do, watch this video.
MBA admissions consultants
Our Team of MBA Consultants | Meet Your Mentors
Founder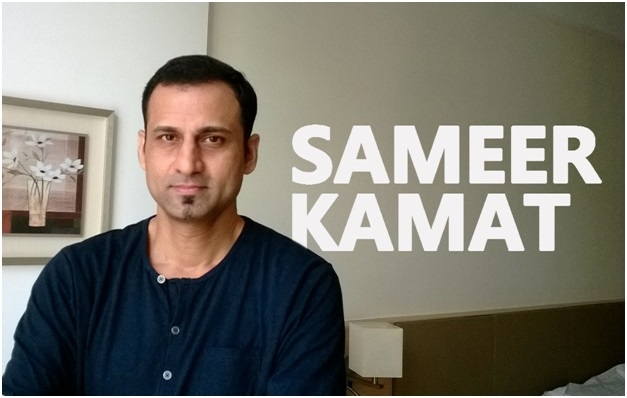 Sameer Kamat
, founder of MBA Crystal Ball, completed his MBA from the
University of Cambridge
on a double scholarship and managed a complete career transition from IT to Corporate Finance. His book '
Beyond The MBA Hype
', recommended by The Times of India as a 'must-read', has been topping the
best-seller lists
. His second book '
Business Doctors – Management Consulting Gone Wild
' sold out in under a year.
In his post-MBA role, he has managed many multi-million dollar deals in the area of Mergers & Acquisitions, before leaving the corporate world to focus full-time on MBA Crystal Ball.
As an MBA consultant, he has been helping out Indian MBA aspirants for over 10 years.
He has advised thousands of MBA aspirants through his blog posts and discussions threads on popular discussion forums including Businessweek, GMAT Club, Beat The GMAT, Pagalguy and Quora.
As a subject matter expert, he has frequently been featured and quoted in the mainstream media in India (The Hindu, Indian Express, The Times Of India, Firstpost, The Tribune, Businessworld, Rediff.com, India Today) and also in the international media (Forbes, Poets & Quants, BusinessBecause, Korrespondent, QS Top MBA).
He mentors international MBA applicants and provides career counselling to professionals facing a mid-life career crisis.
Connect with Sameer:
Chief Consulting Officer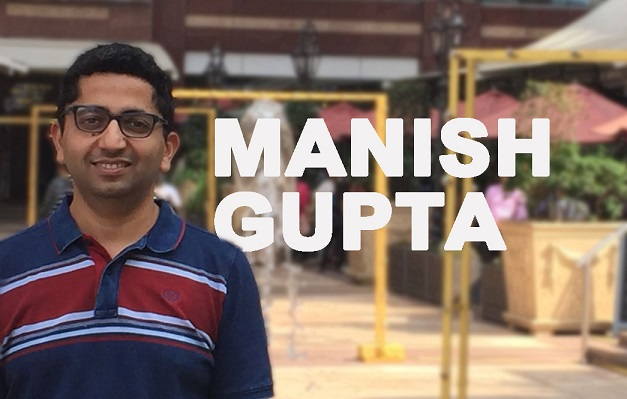 Manish Gupta (MG), our Chief Consulting Officer, is an Indian School of Business (ISB) alumnus (graduated with Dean's list honors) and an IIT topper.
Manish has managed multiple career switches, starting in a classic brick-and-mortar manufacturing setup, moving on to strategy / management consulting and in his last stint, he worked as a strategic marketer in the B2B space.
As a former McKinsey consultant he has advised the top management of some of the most illustrious companies in the country and in SE Asia.
Apart from consulting, he has been a marketer, product manager and an operations professional in his past life. His work experience has given him rich insights into various career paths.
At MBA Crystal Ball, he manages all application related services (from profile building to MBA essays, recommendations, interviews) on a full-time basis.
He also manages our career counselling service – Career MAP – an offering for those at crossroads in their careers.
MG has also mentored and built our small but powerful team of consultants over the year.
If he's convinced about your potential, he might even help you for consulting jobs.
MG brings in a unique blend of pragmatism and flair and likes to lap up the tricky essays questions with flourish. Whether you are supposed to write a book, or create a presentation or stretch yourself in composing a poem, he's been there and done that. He has also coached our team to ensure you get the trademark MBA Crystal Ball quality, irrespective of who you work with within our team.
Best Admissions Consulting Team
Many top business school graduates reach out to us each year expressing an interest to be part of our team. However, we have been very selective in getting new consultants on-board. We do this to maintain our boutique and personalised approach, rather than turning into a factory churning out standardised templates.
We have hand-picked a small and highly capable team of consultants who've cracked into top universities across the world like Harvard, Stanford, MIT, Tuck, Duke, INSEAD, LBS, Oxford, CMU-Tepper, ISB, HEC Paris among others. We keep a constant tab on the quality delivered. So while the experience you get working with a consultant is unique, the quality you get is assured.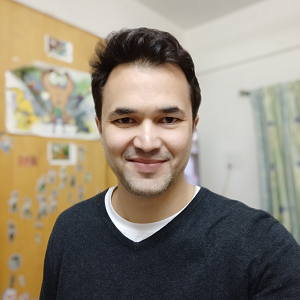 Shantanu Joshi, a Senior Consultant at MBA Crystal Ball, graduated with an MBA from Duke University's Fuqua School of Business with concentrations in Marketing & Finance, and a Certificate in Health Sector Management. He also has an MS from Michigan Tech with a focus on Computer-Aided Design, and Statistics (Data Science).
Shantanu started his career in Product Development and switched tracks post-MBA to business roles in Strategy Consulting in South Korea and leadership positions at startups in Singapore and India.
Shantanu is a national gold-medalist at swimming, and continues to pursue his interest in fitness & well-being.
At MBA Crystal Ball, Shantanu has earned top reviews for his process knowledge, straight-forward communication style, accessibility and ease of working. As a former alum interviewer for Duke, he has extensive experience and knowledge on what top business schools look for in applicants.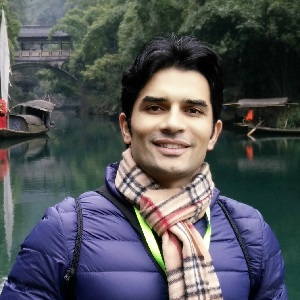 Rohit Kumar, a Senior Consultant at MBA Crystal Ball, is an alumnus of Said Business School at the University of Oxford and concentrated on strategy and operations during his MBA with certifications in process management. He did his undergrad from the National Institute of Technology (Calicut) in India and is a Computer Engineer by education.
Rohit started his career in software development and worked on latest technologies in smart devices and open source initiatives, and continues to work at the intersection of technology and business post-MBA. He is a passionate proponent of use of technology to solve business problems and has worked in different geographies including South Korea, India, China and the UK.
Rohit has worked with many candidates at MBA Crystal Ball and received appreciation for his to-the-point and honest feedback, and understanding of Indian candidates' main challenges and mistakes while applying to international schools.

Do you think we would be good mentors for your career?
Each season, due to our small team size and boutique, affordable, personalised operating model, our capacity gets filled up several months before MBA deadlines. So if you are serious about getting into a good school, and equally serious about working with a good MBA consultant in India (we've also worked with clients from USA, UK, Singapore, China, UAE, Nigeria, Cameroon, Japan, South Africa, Canada, Spain and other countries), send us an email early at the following ID.
info [at] mbacrystalball [dot] com
And yeah, stop worrying about the quality and credentials of the local MBA admissions consultants in Gurgaon, Ahmedabad, Bangalore, Noida, Mumbai, Chandigarh, London, Ranchi or any other city in India, Singapore, Canada or USA. We work with folks across the world and help them crack into the top globally ranking MBA colleges.
If you think we are worthy of being part of your network, add us on Google+ and LinkedIn.
You never know, in the not-so-distant future, we might be able to bring down the 'degrees of separation' between you and your potential business partners, employers or colleagues.