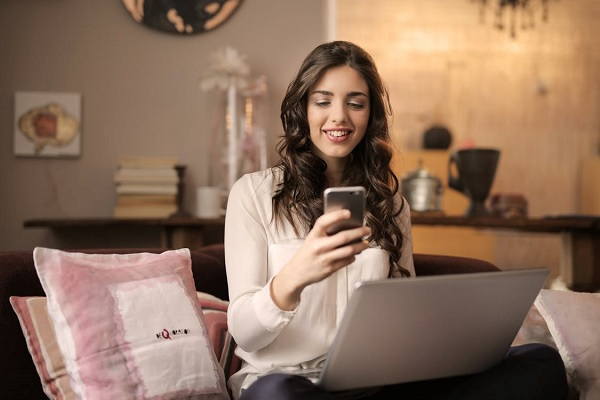 Home is increasingly gaining popularity as a work destination. Not surprising these days when the Great Outdoors is losing its charm, and daily commuting and stress have become our main worry.
So why not work remotely if you can free yourself from often restrictive work environments and, at the same time, improve your work-life balance and earn the same level of income?
Many organizations offer work-from-home opportunities, both for degree holders and others. But many individuals now prefer to work as independent contractors and consultants, offering their services to their own clients.
Those with certain degrees are able to find better-paying remote jobs than others.
What are these degrees? We take a quick look at these degrees that are ideal for getting the highest-paying work-from-home jobs.

Best degree for highest paying work-from-home careers and jobs
List of top degrees for working remotely
Business
Degrees: Bachelor of Arts in Business Administration, Bachelor of Science in Business Management, Bachelor of Science in Entrepreneurship, Bachelor of Business Management / Retail Management / Marketing
What you study: Skills and knowledge to launch an online businesses and other entrepreneurial activities or serve as a business and online marketing consultant.
Salary: Varies, depending on niche.
Additional requirements: Double major or minor in your selected niche. Experience in business administration, management, and marketing.

Information technology
Degree: Bachelor of Science (BS) in Information Science
What you study: Skills to work on complex data management projects, develop databases, improve systems architecture

Degree: Bachelor of Science in Computer Science
What you study: Programming, computer theory, algorithm

Degree: Bachelor of Science in Information Technology / Information Systems
What you study: How to design and manage networks, manage IT projects

Salary (all jobs): The median salary is $60,000-$70,000, although computer programmers can earn about $75,000 and software developers $100,000.
Additional requirements (for all jobs above): Initial experience in an office environment and updating knowledge and skills regularly. Although you may need only a laptop for most computer science jobs, you require access to on-site hardware or even a lab for hardware or research jobs.

Website design and development
Degree: Bachelor of Science in Website Design and Development
What you study: Technical aspects and programming for websites, art of website design, database management
Salary: $60,000-$70,000
Additional requirements: Attend continuing education courses, develop portfolio as a freelancer/contractor to secure full-time position, option to continue working as an experienced consultant

English and Journalism
Degree: Bachelor's or master's degree in English, Creative Writing, Journalism, or Copywriting
What you study: How to produce content, including online material, for media outlets, marketing films, and blogs, write textbooks, technical manuals, and content for print-based news journals, write song lyrics, and create slogans and content for greeting cards
Salary: $35,000-$60,000
Additional requirements: A degree may be helpful, but a substantial grounding in grammar, punctuation, and composition is mandatory for anyone who wants to be a writer. A professional writer may be expected to produce quality content without the supervision of a language editor.

Online English tutoring
Degree: Bachelor's degree in English, English as a Second Language (ESL), or Education (with a teaching certificate
What you study: English, teaching of English
Salary: You will earn about $25 an hour depending on the platform that you work for.
Additional requirements: Home computer, high-speed Internet, webcam, headset with microphone. You may have to pass voice audition if you want to work for an online tutor platform and have three to five years' online teaching experience.

Foreign languages
Degrees: Four-year degree in a foreign language such as French, German, Spanish, and Italian
What you study: Studying for a degree will make you an expert in the language, giving you the proficiency to work as a translator for organizations. Armed with the degree, you can choose to become an oral translator (though you may not be able to work from home) or a translator of documents (in which case you can work remotely). A degree program will also enable you to work as a tutor to those who need to learn a foreign language.
Salary: The average salary for foreign-language professionals is between $45,000 and $50,000. Salary will depend on your expertise and the language you are an expert in. If you are proficient in a less common language, you may be able to charge a higher fee, but you may find fewer work opportunities.
Additional requirements: To find more work, you may have to gain expertise in more than one language.

Online education / teaching
Degree: Bachelor's or master's degree in the subject you want to teach
Salary: If you have a degree in math or science, you may be able to charge $100 an hour depending on your credentials and experience. You can teach English online and make $25 an hour. You can also be a German, Spanish, French, and Italian online and earn a decent income.
Additional requirements: You will need to have talent and interest in teaching. You should also be familiar with online teaching tools, particularly if you are keen to work for tutor companies/platforms.

Early Childhood Education
Degree: Bachelor of Arts in Early Childhood Education
What you study: In a four-year course, you will learn to run a preschool or day care for young children, function as a teacher/educator/childcare provider, establish safety measures, and get trained to comply with other local administration policies and procedures. Specializations include child development, pre-physical therapy, pre-occupational therapy, and child life.
Salary: Earnings depend on the rates charged by other facilities in the same area. However, a day-care center or preschool run from home may be able to charge higher fees because of the better individual attention given to children compared with larger schools. The income for a work-from-home professional is usually higher than the salary of a preschool teacher.
Additional requirements: There may be government eligibility requirements to work as a childcare worker or preschool teacher; often a licence may be mandatory.

Hospitality
Degrees: Bachelor of Hospitality Management, Bachelor of Leisure Management
What you study: Hotel administration and management during a four-year course, marketing, customer/guest service, taxation strategies
Salary: Remote management and entrepreneurship of the hospitality business usually involves short-term rentals self-managed by the main entrepreneur or, in the case of entrepreneurs with multiple properties, outsourced to management companies with direct supervision from the main entrepreneur. An entrepreneur can expected to earn $10,000-$30,000 a year from one short-term-rental property.
Additional requirements: Initial experience in managing hotels is required, as also funds to launch a hospitality business and establish the first rental property.

Accounting
Degrees: Bachelor's in Accounting, Associate Degree in Accounting
What you study: As part of the bachelor's degree, you can become a Certified Public Accountant (CPA), a forensic accountant/analyst, an environmental accountant, or a financial advisor.
Salary: You can become a bookkeeper with a starting salary of $30,000-$40,000 a year. Other jobs include financial advisor, forensic accountant/analyst, and environmental accountant (who helps companies estimate the cost of environmental compliance). Independent CPAs working from home can free themselves of traditional workplace blues. The starting salary is usually between $50,000 and $90,000 a year.
Additional requirements: Although work-from-home jobs are available, an occasional visit to your client's office may be warranted.

Biomedical sciences
Degree: A PhD in a discipline of the biomedical sciences
What you study: A PhD in one of the biomedical sciences, such as microbiology, virology, epidemiology, and biomedical engineering, can set you up for some work-from-home opportunities.
Salary: With a PhD in one of the disciplines of biomedical sciences, you can earn $71,000 a year as a medical writer (data from Payscale); medical editor ($73,000, Glassdoor); legal, media, or corporate consultant (salary depends on the field and experience); and translator ($78,000, for multilingual PhDs, according to US News).
Additional requirements: Expertise in your field is, of course, mandatory, but additionally, you need to have a taste for languages for many of the work-from-home jobs.
Also read:
– Best small business ideas for men & women

References: 1, 2, 3, 4, 5, 6, 7